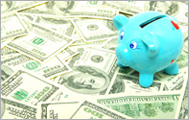 Residential Single Family
Condominiums
Multi–family
Commercial
Vacant Land
Locating the Right Property for You
Have you ever worked with a real estate agent who showed you where to search for properties then told you to call them when you find what you want to see? That's what we'd call Level 1 service. The Arizona Gibson Team is recommended highly by our past buyer clients because we provide a much higher level of property search services!
We know that when you go to a Realtor to find the right property, you want to work with someone who really knows real estate and is excellent at helping you find the right place for your growing family. You also want a Realtor who can help you avoid the price traps that exist in many zoned areas.
From our search page you can request more information on any listings of interest with a quick and simple form.
Once we know the characteristics and neighbourhoods that you want for your property, we create a custom search for you that will alert you with emails when new listings that meet your criteria hit the market. It will also alert you to price reductions. As a result, you will know when you have found your ideal property.
You can also request a video tour of each property that we show you. We can also provide you with a comprehensive report from the seller with their accepted offers and marketing strategies before you make an offer.
We can provide all the legal advice that you need to understand your rights and responsibilities as a buyer. We will guide you through the entire negotiation process and help you avoid mistakes that could cause problems down the road.
Start now by giving us your property criteria in the form here and we'll set up your custom search today!